Competition Camp Scholarship Testimonials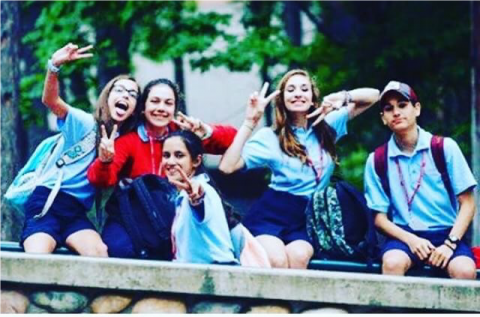 Overall, I really enjoyed this camp because it taught me more about playing with a larger group of musicians, learning about the composition of music, and creating my own music. I would definitely recommend this camp to a musician who wants to get a feel for what it's like to play in a large band and would like to expand their horizons in their musical abilities. – H.P.
Now, having returned from [camp], I miss it so much! I returned motivated to play piano and excited for my future with it. Thank you for giving me the opportunity to attend such a wonderful arts camp! I cannot wait to go back next year! – K.R.
I immensely enjoyed the process of learning to practice, rehearse, and lead in a small group setting. The music we played, the knowledge I gained, and the friends I made because of the chamber music are so invaluable. While it was certainly challenging at times to communicate with everyone effectively, the end result was worth it. – S. G.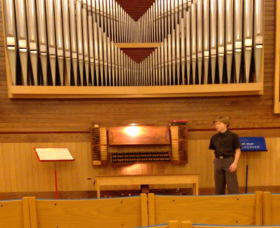 Thank you so much for the scholarship [to camp]. It was a wonderful learning experience and has been an excellent boost to my organ skills and technique. It gives me a tingling feeling inside to know that in a few years I will be following [my mentor's] footsteps, playing similar music, and who knows, maybe even being a church organist one day. – I.J.
All in all it was a great experience to immerse myself and center my life around piano for a week and get to know some others who were doing the same. So thank you so much for making it possible for me to attend the camp this summer! - G.H.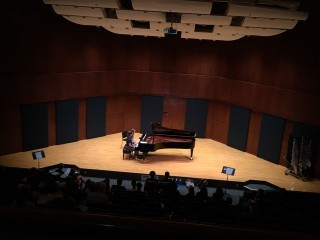 This summer I attended [camp] after receiving a generous scholarship from the Wednesday Music Club. The Institute consisted of ten days of intensive piano study with the teachers at the [College]. My favorite thing about the camp was being surrounded by students who all shared an interest and appreciation in music and saw the same worth in studying it as I do. I loved getting to know the other students and hearing them play. I learned a lot and will never forget the time I had. Thank you for helping me have this wonderful experience. - M.N.
My time spent at [camp] was productive, fun, and a great learning experience in more than one way. I wasn't sure about going to this camp when I first signed up; I didn't know anyone who had been or was going, but I ended up growing a musician and as a person. Aside from music, I learned how to work with others, even if they don't agree with you on everything, or anything! Even when my musical taste clashed with somebody in my quintet, we worked out how to get past it and find areas in which to agree. This is a truly valuable life skill, and something that can be applied to all areas of life. – K.K.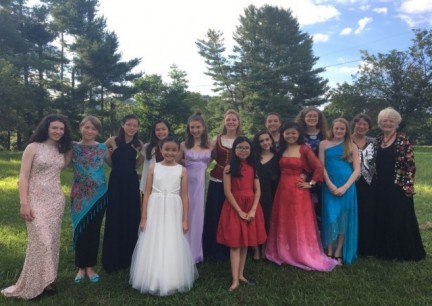 I am extremely grateful that I was able to go to this camp. This financial scholarship that I was awarded helped my family in so many ways. I truly believe that I became a better performer, due to my performances for different audiences throughout the camp. I also gained invaluable leadership experience, since I was responsible for helping younger campers. I will never forget what I learned this summer. – C. Z.
Harp camp was an amazing experience, and I hope to go back next year. I learned so much about my harp, and about performing, breathing, and so much more. I made great friends who play the harp, and I know that we will stay in touch with each other. I am so grateful for this opportunity. – L. B.
By the end of the week my harp skills and knowledge had strengthened. I felt more confident in my playing, and in my stage presence. I noticed that all of my friends felt nervous as well, and I understood that I wasn't the only one. – N.C.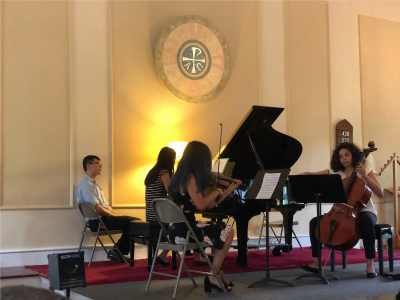 To me, this experience was irreplaceable for many reasons. I was able to study with some of the top professors in the country, and gain knowledge not just from them but from all of the other incredible students in attendance. [My camp teacher] was able to offer me guidance in choosing a college with a music program that would be the right fit for me. Not only was this an incredible musical experience, I made so many friends who were so similar to me. We all connected and discussed different techniques, pieces, and equipment. I would say that I learned a lot from them also and I was inspired by their passion. It was amazing to be in a place where everyone felt the same way about music that I do. I am so thankful for the opportunity to attend this amazing place and the help that was provided by the Wednesday Music Club. - S.K.
Ultimately, [camp] helped me improve at skills that I needed to improve at, brought me close to some pretty nice people, and gave me an experience that I do not forget. I want to thank Wednesday Music Club for helping me go to this camp. As I mentioned earlier, I definitely recommend this camp for any musician, whether they're a chamber musician or are only used to solos, because it gave me a better understanding of what type of music is out there and was a great experience all-in-all. – A.W.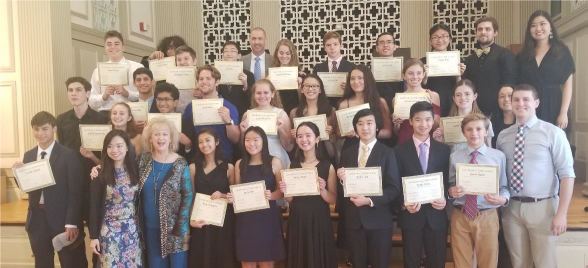 I've had an experience that I will remember forever. I'm truly grateful towards the Wednesday Music Club for providing me this amazing opportunity, and I hope other musicians can experience camp through this wonderful scholarship program. – K.L.
I studied with teachers that taught mostly at the college level or higher (lessons were every other day), so I learned a lot of new practice tips and improved a lot throughout the two weeks. Overall, it was a great experience and I would have never been able to attend without the generous scholarship provided to me in honor of Helen Squitieri! - A.K.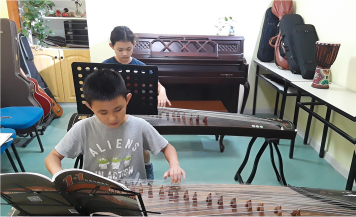 I would like to thank all the sponsors and staff from Wednesday Music Club for providing me the scholarship for my music summer camp in 2019. I had three weeks of music camp learning a new instrument called Guzheng, also known as Chinese Zither. It helped me play piano even better - L.L.
I used the generous scholarship from the Wednesday Music Club to study violin at the [camp]. It provided me with opportunities to learn a variety of music, including orchestral repertoire, chamber music, and to develop my solo repertoire. Throughout the course of five weeks, I was able to study with one of the faculty and play in an orchestra with very talented peers. [Camp] was a very positive experience for me, and it has helped me improve my playing as well as appreciate and love music more. – S.R.
UVA Lessons Scholarship Recipients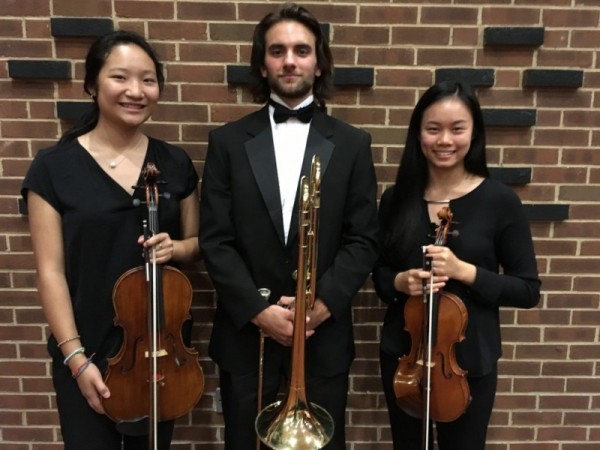 Thank you for selecting me as one of the recipients of the WMC private lesson scholarship! I am truly honored and grateful for this opportunity to continue my musical studies at UVA. I hope to expand my musical knowledge and experience as I take private lessons and play in the Charlottesville Symphony. -M.S.
I've always been a huge fan of orchestral music, and being able to be a part of the Charlottesville Symphony is the perfect way for me to continue exploring my passion in this genre of music. I hope that I'll be able to at least somewhat repay your contributions by spreading my love for this music to others, whether it be through performance or even simple word of mouth.- B.T.
I would like to sincerely thank you all for generously offering a scholarship towards my music lessons here at UVA. I did not expect this honor in my first year and I am extremely grateful for this kind contribution towards my music education. Thank you so much. -R.L.
Music performance and learning more about my instrument has always been a passion for me. Taking private lessons at UVA to further pursue this enthusiasm would not have been possible without your consideration in funding this scholarship. The skills I will learn will apply to my work ethic and my musicianship at different ensembles. Thank you again for allowing me this opportunity. - Y.L.